Initial release in 2007 Open Source E-commerce Solution based on Ruby on Rails known as Spree is about to die? This question often came to mind who is dealing with Spree directly or indirectly from couple of years.

Spree New announcements  &  update | Over 22k commits Spree is still alive and launched new version  in Nov., 2020 with its release Spree 4.1.12.
Spree Commerce is an open-source ecommerce platform for Rails 6 with a mobile-first UX, an optional PWA frontend, REST API, GraphQL (coming soon), numerous official extensions and an ecosystem of third-party integrations.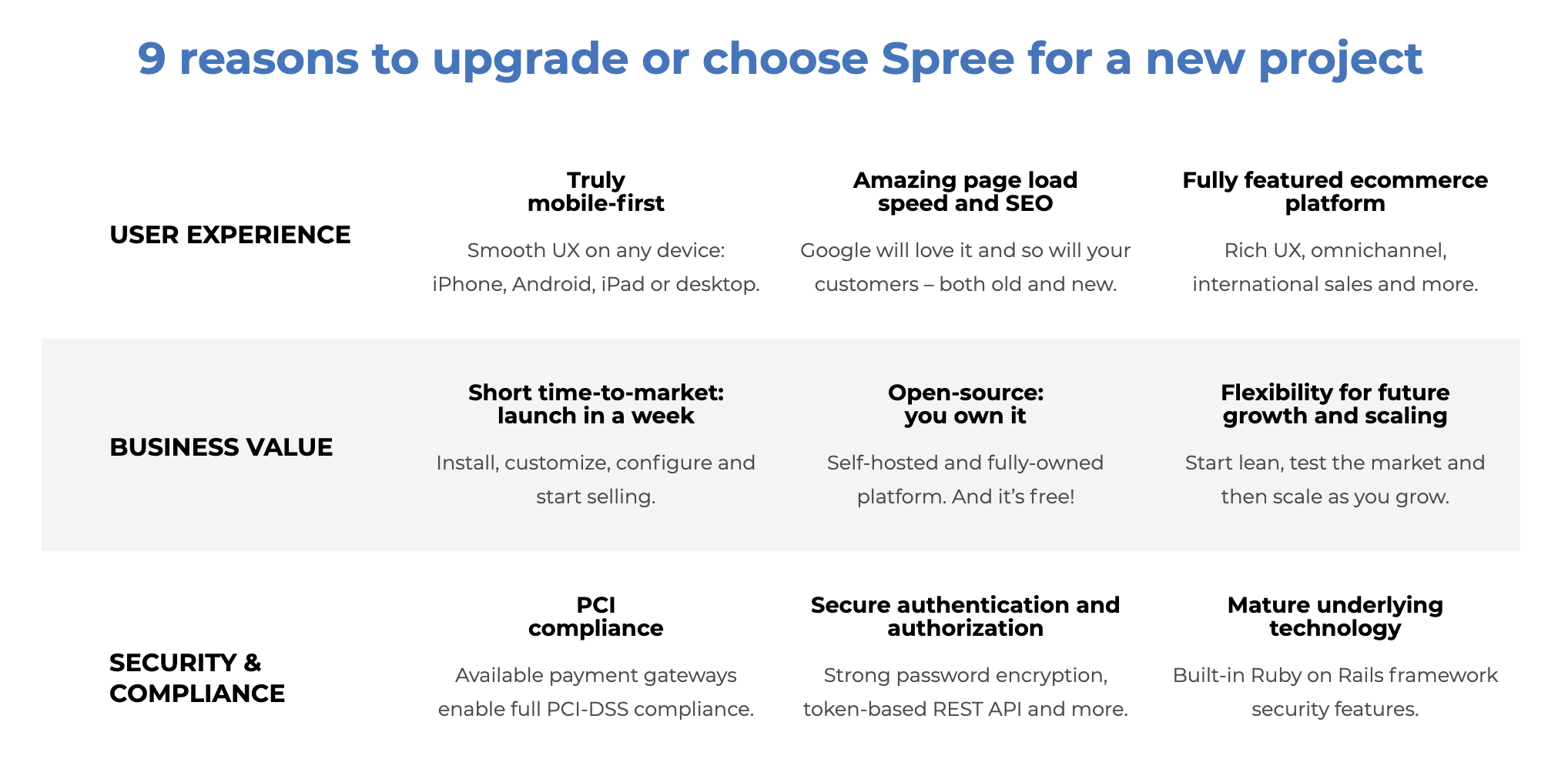 According to me the key factor for spree to be remain popular is that it has very good code foundation, architecture & community. If you are looking to own  a Storefront-end you should go with Spree else there are plenty of  rented solutions like Shopify. When we talk about spree solidus also comes into google search, so basically its forked version of spree and has chosen different path but the end result would be high class code base under revenue generating application, so its fine to go in either way.

In a nut shell, there are only fake rumors' about spree life, its growing well and Spree 4.2.0 is releasing soon with cool feature.