---
I've seen people having plenty of questions when they start with a new digital product idea or think of revamping an existing product like a mobile app, a website, or a SaaS application.
If you also have such concerns, read this blog till the end. Here I'll answer the common questions to help you understand where to invest and how to plan a roadmap for your next million user base product.
Does my product need a little tweaking or a complete makeover?
If you are a product owner, who has the business up and running, but not generating enough return on investment, then the reason could be some setbacks in your product in terms of User Experience and User interface.
I would recommend you take the first step to understand customer feedback and hire a UX designer to conduct a UX audit on an existing product. Get the UX designer's insights to determine your product's revamping goals and where the tweaking will be sufficient. Thus, you may realize that the product needs a complete makeover.
Why invest in UX design?
Good UX design is all about putting the user first. Investing in user experience design could result in significant growth and a high return on investment of the product. A large part of the UX designing process focuses on understanding the target audience, their needs, challenges, and motivation. A product entirely built for the target uses will maximize conversions and customer retention. The investment in the initial stage, UXD, of product design, will provide significant cost-saving benefits in the whole life cycle of a product.
"People ignore design that ignores people." - Frank Chimero, Designer
Do I need a good aesthetics for my product's user interface?
UI is all about the touch-points the user encounters to navigate from A to B such as buttons, links, and scroll bars. All these components have a huge impact on the overall user experience of the product. And yes! You can't have one without the other.
UI designing is a lot more than just making things look pretty. It is about humanizing the interface by making design simple, intuitive, and useful. A good design adds value to the product and business. The rule of thumb is to keep the design simple and easy to use rather than providing too many options, and a cluttered or overwhelming interface.
What to expect as a Product Owner?
As a product owner, you can expect the promised growth in ROI. The impact of UX design on the product success would be huge and can be evaluated based on the following parameters:
Usability; the ease of navigation with effectiveness, efficiency, and delightful experience.
Clear CTA's, to maximize conversions and achieve business goals.
Intuitive application design for end-users, with the ability to perform easy to complex tasks.
Customer retention, along with significant growth in the user base of the product.
Brand perception is where people have confidence, trust, and assurance.
Where to start and how to scale up?
Hmm! This is the toughest question one may encounter while having an idea and aiming to make it a real product.

I would say, start with MVP, a minimum viable product having only the most required features in the initial release. The goal should be to get the product up and running as early as possible. Allow your end-user to try their hands on the product, and get valuable feedback. Further, plan the product's life cycle to manage scale and iterate to improve the design as per user needs.

Remember! there is no rule to building a perfect product in one go. Hand over the app to customers, get their feedback, iterate on the design and improve without compromising the user experience.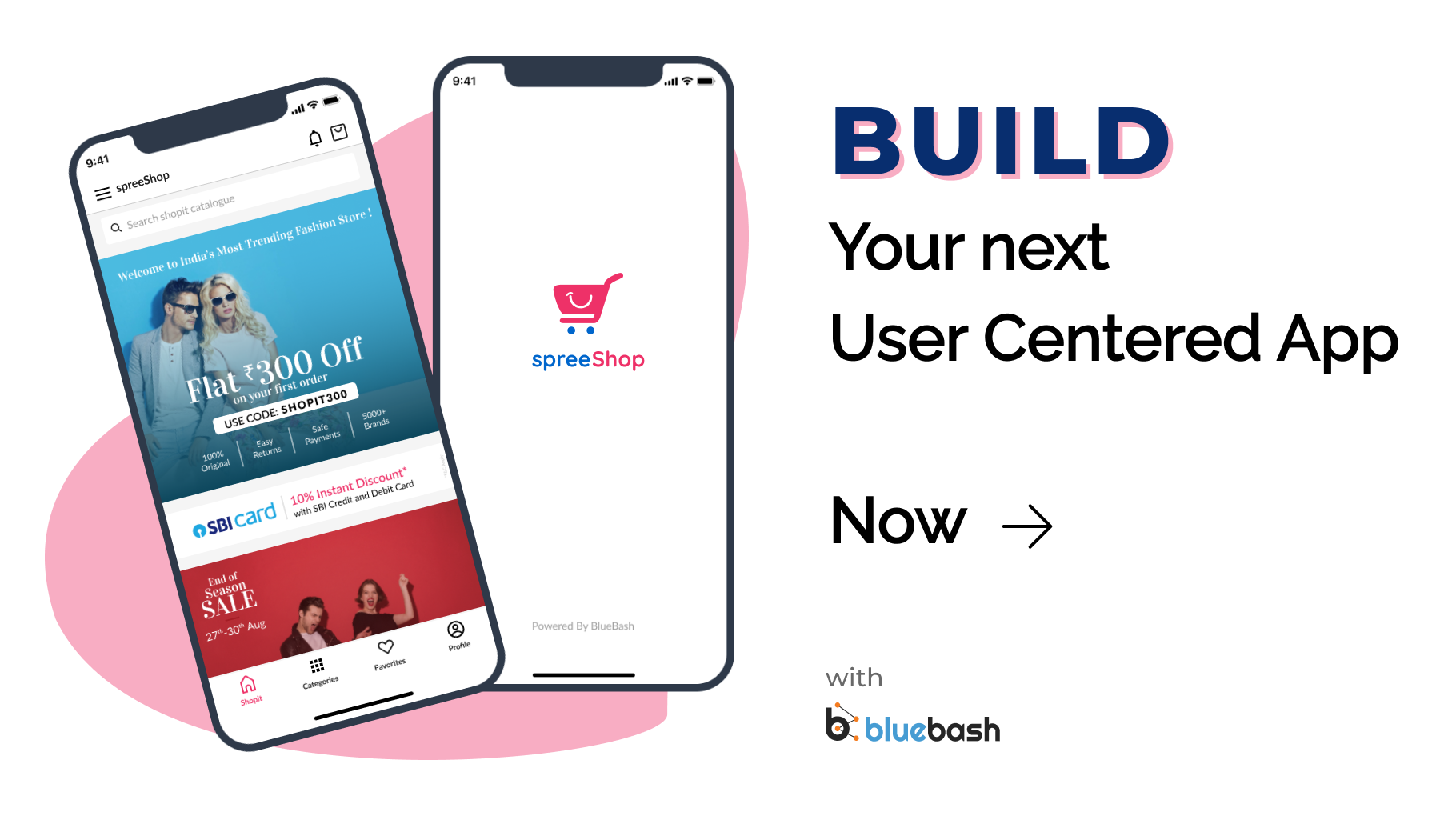 "If you think good design is expensive, you should look at the cost of bad design."
- Dr. Ralf Speth, Chief Executive Officer, Jaguar Land Rover
I hope, this blog has helped you to understand the importance of UI/UX design. The final quote is to plan your product journey keeping your end-user in the first place.
Thank you for reading! For any queries and discussions, feel free to reach the Bluebash team here.