The evolution of e-learning platforms has become a boon for the world today. The majority of organizations started using e-learning platforms to train and teach employees from a distance, regardless of size and capital. Several industries are growing at a rapid pace, including e-learning. In the year 2020, the industry will grow many times faster than in 2000, and it will grow more than 900% since 2000. That is why an e-learning app is worth your time and money.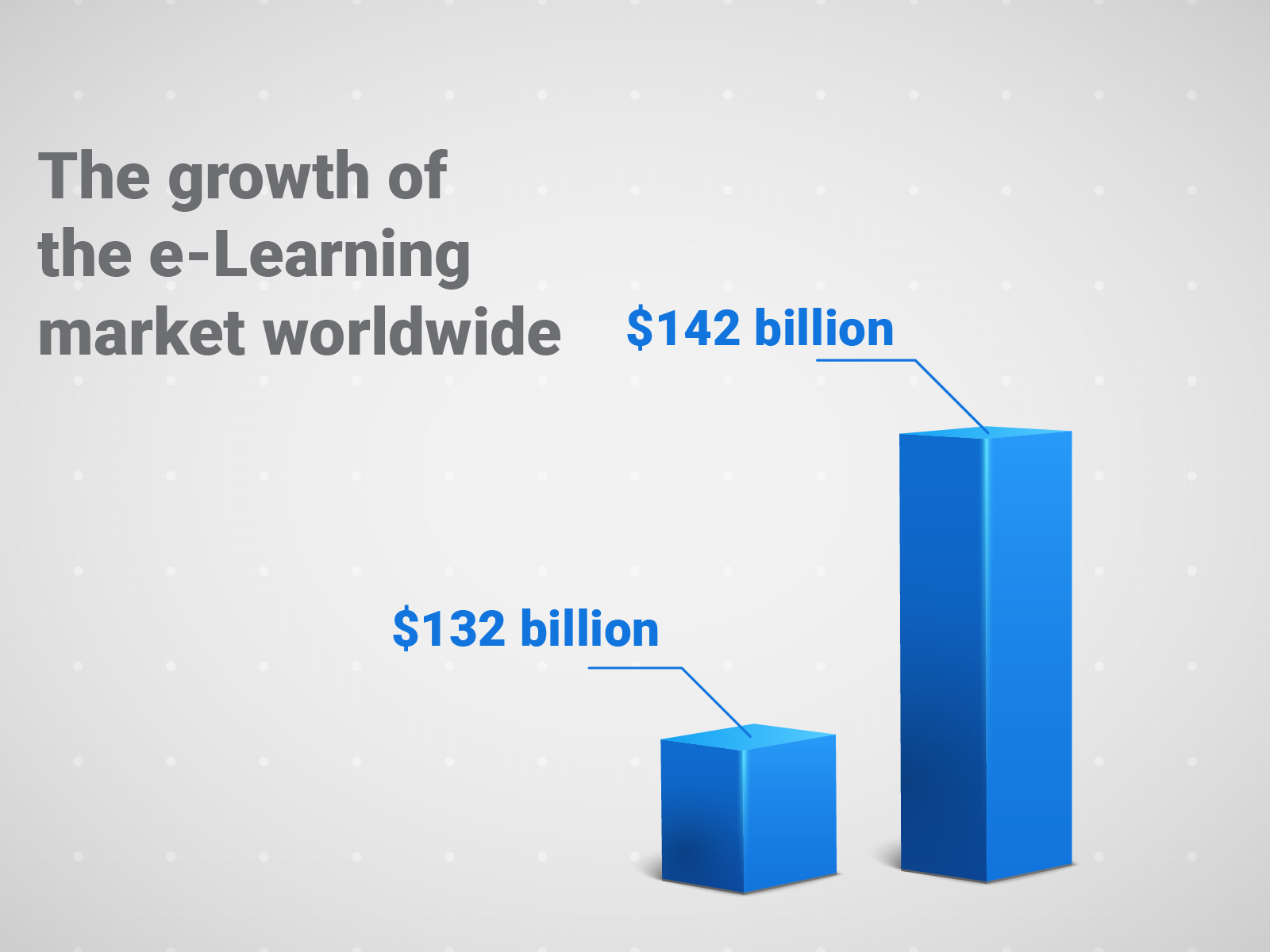 It is not surprising that more and more educational startups are being established day by day, mainly because most include unique features, features, and functions. To build an e-learning website, you don't need a billion-dollar idea. What transforms a common project into a big-time one is not just brilliant ideas, but a stable and reliable platform as well.

What is E-learning?

A form of electronic learning or eLearning involves the use of digital resources for learning and training. Even though eLearning is a formalized form of learning, it can be delivered via devices like cellular phones, computers, and tablets. As a result, users can learn anywhere, anytime, with few if any restrictions. eLearning can be defined as training, education, or learning that is delivered online via a computer or other digital device.

Types of E-Learning Web Apps
Those considering the development of educational apps as a business opportunity, but unsure of which direction to go, here are a few types of the most popular and best educational apps.

Online Courses- The most popular and widely used type of e-learning application is online courses. Videos are often used in these courses, but they may also provide students with text materials. There is virtually anything you can learn online, from marketing to dancing and cooking.


Exam preparation- Students generally use applications that help them prepare for exams by providing them with a large database of practice exercises from a wide range of subjects as well as a system for scheduling and assessing.


Language learning apps- Learning foreign languages or technical languages with language learning software is a way to improve language skills. Video, written, audio, and interactive quizzes are commonly used in this type of software.


Gamification Web-Apps- Gamification web apps are a process of Game-based learning that involves adding games to non-game environments such as a website, online community, learning management system, or business to increase participation and engagement. Gamification aims to inspire collaboration, sharing, and interaction between consumers, employees, and partners.

Benefits of E-Learning
Videos, podcasts, images, and other resources are just some of the ways that e-learning apps can provide learning. In doing so, they become engaged and interactive.


The traditional method of training is often costly and difficult to maintain. In addition to the elimination of costly printed training materials, eLearning also eliminates on-site instructors. For this reason, eLearning is also a cost-effective option.


Training through eLearning enhances performance and productivity by allowing learners to complete their training more quickly and easily. It is also convenient for learners to complete their training at their own convenience.


Users are able to keep track of their progress with e-learning apps. With E-learning apps, you receive real-time graphs of your ward's progress, which helps you analyze how your ward is doing on exams and what concepts they are learning


In this regard, if you are looking for someone to develop an e-learning website or application for you, hire an E-Learning Web-Apps developer at BlueBash  Consulting Private Limited at an affordable price that meets your requirements.