web development
In 2022, Here are The Top 5 UX and UI Design Agencies for Your Business.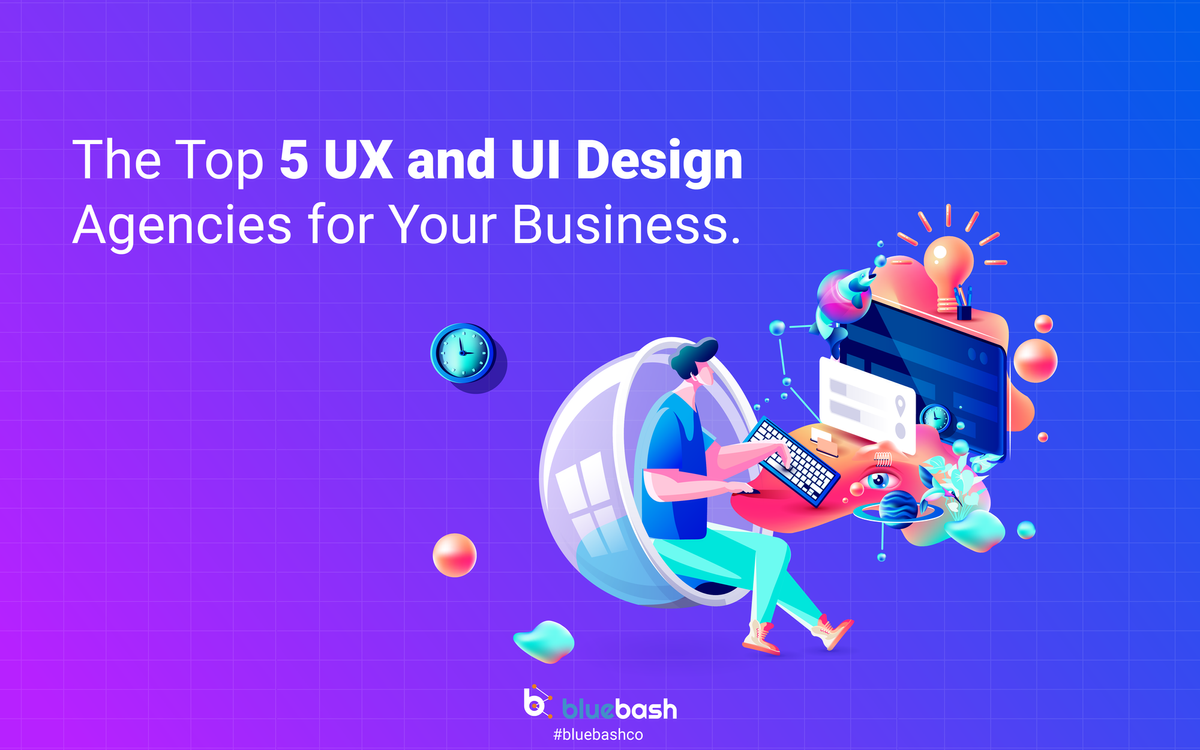 You've probably heard plenty about the importance of UX design & UI design without ever being told what it is?
UX stands for designing for the user experience and UX aims to create a better experience for users when interacting with products or services. An audience should be able to use, intuitively use, and enjoy a UX design. A user interface's (UI) design objective is to enhance people's interactions with computer systems, while the user experience (UX) emphasizes user interaction with computer systems.
While not all-encompassing of UX, UI is an integral part of it. In addition to UI, visual design, information architecture, and interaction design are also components. The goal of user interface design is to create better overall user experiences.
How UX/UI Design Companies Manage  Design of The Product?Increasing the user experience is one of the goals of a user experience & user interface design agency. You can embark on a journey that is driven by design and arrive at your destination quickly and easily when you have an expert UX Design agency at your side.

UX/UI Design tasks include:
Information Architecture
Visual Design
Wireframe Design
User Flow Charts
Interaction Design
UX Testing
Rapid Prototyping
App Design.
Web Design.
Graphic Design.
Logo and Brand Identity Design.
Voice User Interface
Typography
BlueBash- Among the best web design firms in the world, Bluebash is a global leader. UI/UX designs for many reputed brands in India and the United States have been done by them. With their powerful designs, they provide the utmost quality websites at a reasonable price. Their team's expertise lies in developing highly functional websites for businesses using the latest technology.

Fantasy Interactive- An international UI/UX design agency based in the US. This company is known for its beautiful UI design. Additionally, they have a very powerful visual presence, with an almost overly professional aesthetic.
Clay- San Francisco-based UI/UX and branding agency Clay specializes in user experience. Their work includes web design, digital products, and brand identity. Customers are engaged through web design, digital products, and brand identity. In addition to creating outstanding products and services, the agency also beautifully reflects your brand's personality.
Neuron- A UX/UI design agency based in Silicon Valley, Neuron also serves Los Angeles, New York, and Boston. They are able to solve problems through systematic design thinking only because of their comprehensive training. To ensure seamless developer hand-off, they help create blueprints, not designs.
Eleken- UI/UX design company Eleken is based in Kiev, Ukraine. It specializes in web and mobile product design and development. It blends technology and design to create some amazing products.
UX/UI designers who are passionate about learning to distinguish themselves from good UX/UI designers. Designers must keep up with technology's rapid evolution, but also be forward-thinking.