web development
E-commerce payment gateway integration: A complete guide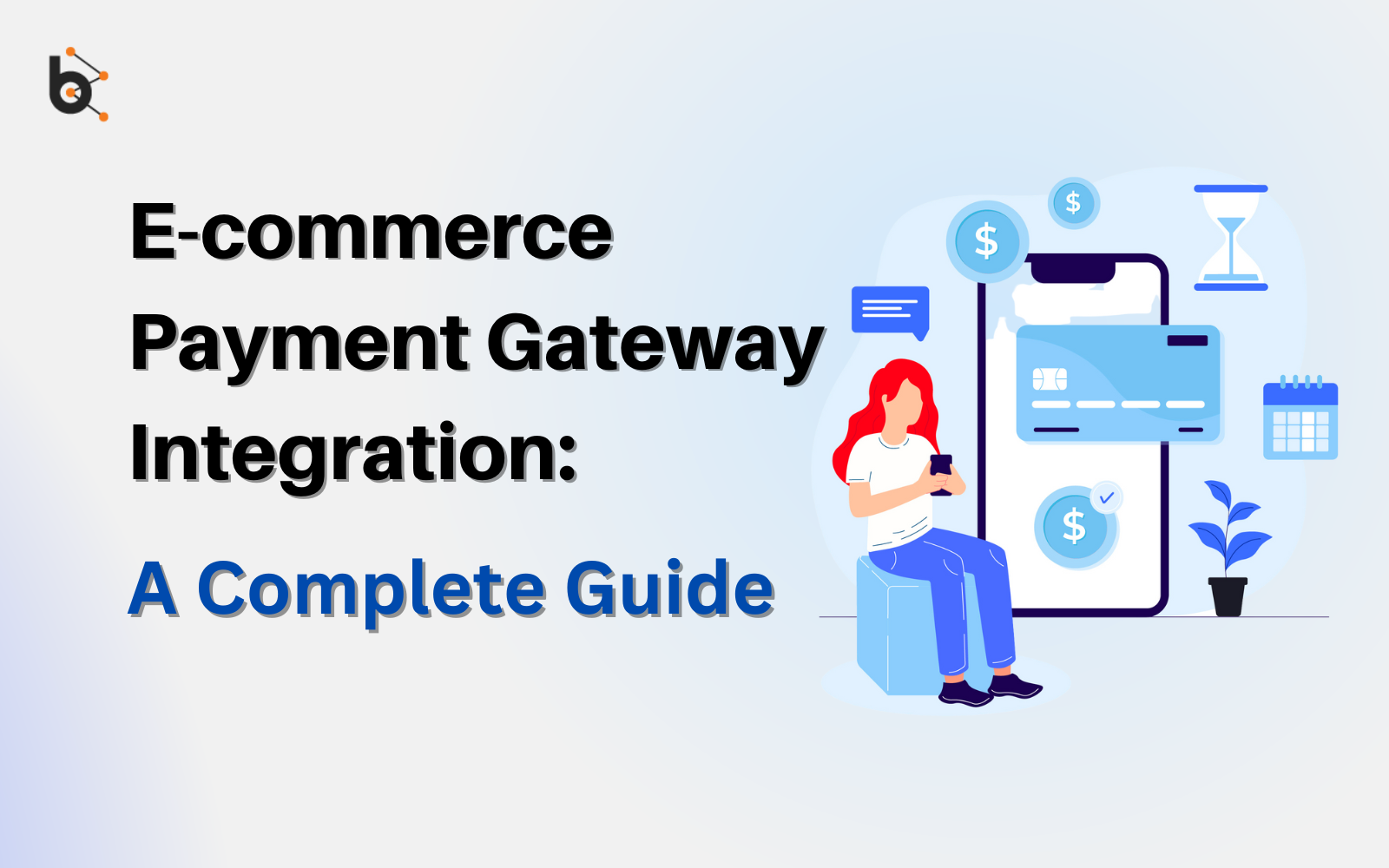 Payment gateway integration is a perfect service that manages business card transactions. It considers an asset of your organization to manage overall things. Basically, it ensures secure and smooth payments to avoid late transactions. With the help of an Online payment integration process, we can boost the overall sales of our organization.

Payment gateways are vital for your business, as evidenced by the recent growth of online payments.
Whether you are an e-commerce platform owner or not you have to satisfy all the customers. Make sure the customers are happy as you need to offer them quick, secure, and the best services. The chosen software solution must fulfil the needs of your business and consumers. It is essential to provide a variety of methods to achieve success.

As we all know numerous electronic payment processing companies are available. A payment gateway is used by a merchant to accept electronic payments and process credit or debit cards. The currencies you can accept, the transaction fee, how quickly money arrives in your merchant account, and the payment methods you'll offer are all determined by the payment gateway you use.
With the assistance of our blog, you can quickly know what is payment gateway integration and how it properly works. Numerous different payment gateway services work differently for every organization. So we always need to choose a suitable organization to get the real benefits of the custom gateway payment integration process.

Bluebash LLC
Bluebash is the best company that offers you customized solutions for your payments. We have a team of dedicated developers who will assign your project for real-time maintenance. If you are searching for a modest option just contact Bluebash. We have a flexible range of options so you can choose the right one for you. We always provide worthy payment gateway implementation services to our clients.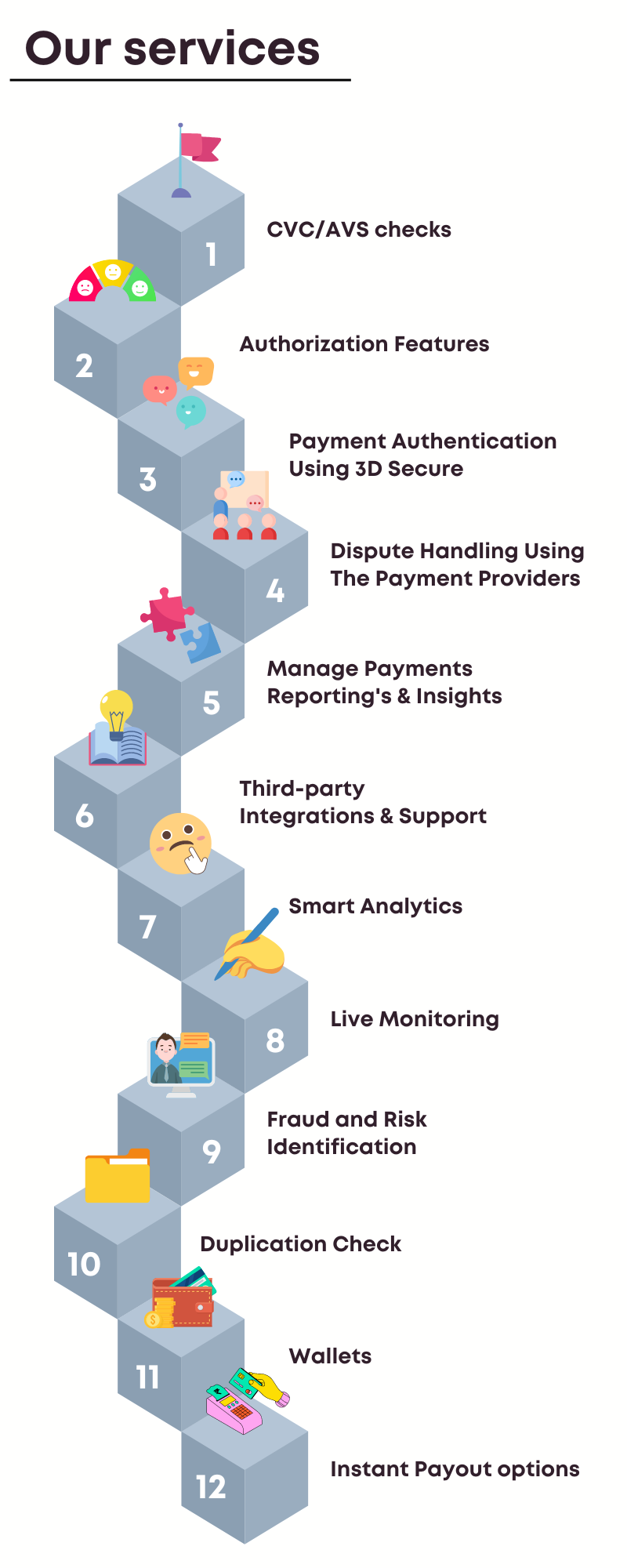 All-in-one payment gateway integration by Bluebash and benefits

Convenient services
When you start integration with online payments it simply means that your customers can make purchases at any time whether you are managing the store or not. Of course, customers appreciate the convenience of shopping at their own pace.
It can save customers time as well as money. So they love to shop in their place. In addition, we have a good range of payment gateway support providers that can sort out all your issues in no time.
Quicker payments
To get all the benefits quicker you have to go with a perfect payment integration company. You know how hard it is to get paid as a business owner. Instead of getting the hassle of agreeing on a particular day, most of the customer's effect by this. Both you and your customers benefit from payment gateways since they allow them to do just that.
To get fast outcomes you can get advice from our experts. We are here to help your business integrate payments natively on your website. Our web development team can provide seamless integration with your chosen payment gateway, ensuring a smooth and easy transaction process for your customers.
Better security
Customers' top concern when making online payments is security. In 2017, the total loss from credit card fraud in the United States was $2.5 billion.
Payment gateways significantly reduce the risk of credit card fraud for three reasons:
The payment gateway receives the customer's credit card information securely. Only the customer and their issuing bank will have access to their data.
Every payment gateway must be PCI DSS compliant, which means that they must adhere to specific security standards to ensure that your customer's card information is processed securely.
Card services include a third-party security protocol known as 3-D Secure. This necessitates the customer creating a password for each card used to make an online payment.
Faqs

Why do you need a payment gateway?
A payment gateway is a service that allows merchants to easily collect payments from customers. It is a transaction type in which your customer can make direct payments through the payment gateway. All they have to do is enter the card information and save it for future use.
It also benefits the customer because any transaction requires password/OTP verification to ensure security. As a result, making payments via an online payment gateway becomes convenient and simple.
Payment gateway services safeguard customers' payment information and aid in the prevention of data breaches. Furthermore, you eliminate the risk of exposing your company to fraud or additional charges. It also protects merchants when collecting payments by preventing accounts with insufficient funds or exceeding credit limits from moving.
What does a payment gateway do?
A payment gateway's functions are simple to define. When a customer adds a product or service to their cart and proceeds to the checkout page of the merchant's website/application, they have the option of paying through the payment gateway. The customer can then make the payment quickly, and the amount is settled instantly.
And the transaction can only take place after the customer enters their credit or debit card information on the payment page. It contains the cardholder's name, expiration date, and CVV number. And, because all customer information saved on payment gateways is encrypted from beginning to end, the transfer is initiated only after the customer approves the payment via one-time mobile or email verification, transfer will be successful and reach out to the merchant account.
What is the cost of a payment gateway?
The fees you must pay will differ from one payment gateway to the next. This will typically cover your setup fees, monthly fees, and qualified rate per transaction. Fees for support and reporting may also be included. So, to avoid hidden fees, use a reputable and affordable payment gateway.

Conclusion
Overall payment gateway simplifies the process of online payments. It surely helps your business as you can receive faster payments and increases your productivity with better security. An online payment gateway is what you need if you want to accept online payments, or if you want to enhance the payment method you already have.
So, unless you are a non-profit website, choosing a payment gateway processor or building your own payment portal is always a much more profitable solution for an online merchant. Customers are more likely to trust websites with an integrated payment system. If you want to boost client confidence, integrate a payment solution that will inspire trust, accept multiple payment methods, and protect you from fraudulent actions.

A payment gateway integration is required for businesses that want to offer secure and convenient payment options to their customers. Several payment solutions can provide different payment methods that allow for the quick collection of payments from consumers in various locations while also providing other benefits. For seamless integration, and experience contact Bluebash.